Around the Block with Parker Kit Hill
Parker Kit Hill is a treasure. He entered our store for what was supposed to be a quick meeting and left hours later with a week's worth of looks and all of our respect. His natural sense of style radiates, and we instantly bonded over our love of vintage. Since then, you can catch him hanging out at #thebreakIRL styling our customers, rosé in hand, leading spontaneous dance parties.
Parker is a calculated force - dazzling, for sure, but also wildly easy to talk to and a generous listener. He is willing to try anything, and his determination to live unabashedly is inspirational, to say the least. Parker is the epitome of a #breakbabe, and we're so excited to know/love/feature him! Keep reading.
Name: Parker Kit Hill
Age: 21
Occupation: Actor
How do you take your coffee?
I usually don't drink coffee because it makes my stomach hurt, so I'll get a chai tea latte, iced? Yea, I can never do a hot one. Or I'll get matcha. I'm a tea boy.
What's the strangest thing in your room?
I have this huge fake plant - it looks like a tree. A big-ass, fake-ass tree.
What do you spend most of your money on?
Sushi.
Off the top of your head, what is your favorite song lyric?
"I wanna take all of my hair down and let you lay in it" - SZA. It's so good.
Who's the last person you held hands with?
My friend, Sailor.
Why do you think your followers follow you?
I feel like I can relate to people. I think it's because I've been myself for so long that I can inspire people to want to be themselves, as well. I think people come to my feed to remember that it's ok, you can do what you need to do and still be yourself.
What are you thinking about right now?
I've been thinking about life - just how random it is. Sometimes ill wake up and I'm like 'oh I'm here, I'm alive'.
What's your favorite part of your daily routine?
Taking the train. I love the train! The G train is my favorite, it's so cute.
What are you paranoid about?
Throwing up, it's my biggest fear.
How do you sleep?
Since I'm a dancer, I will always sleep in a split. It feels so good!
Parker wears Vintage Tank, Vintage Sonia Rykiel Trousers, Livlaa Earring from The Break and his own necklace.
Do you keep a journal?
On my phone. It's more of a dream journal. I record all of my dreams.
Biggest turn off? Biggest turn on?
I hate when people don't give others a chance and they just shoot people down, they're just thinking about the worst in everyone- people who are just way too judgmental. My biggest turn on is someone with good style.
Least favorite song? Favorite song?
My least favorite song is Karma Chameleon. I have so many favorite songs I don't know what to pick. I think my favorite song right now is a song by Sinead Harnett "Don't waste my time".
What makes you feel the happiest? Saddest?
I feel the happiest in the sun and seeing the blue sky. I feel the saddest when I see someone who can't be themselves because of their living situation or because of their upbringing. I meet a lot of people who are still trying to figure out who they are and they always come to me and ask, "How did you do this?", and I'm like, 'I really don't know'. You just have to look past what everyone else thinks and be selfish and take care of your mental health. I try to teach self love and tolerance.
Your least favorite food/drink? Favorite food/drink?
I don't like oysters or bloody marys - I'm just like why are you drinking salsa? I love love love this pizza at Two Boots called Bayou Beast - it tastes like gumbo on pizza. And I love gingerale.
What's the meanest thing anyone's ever said to you? What's the nicest?
The meanest was "Are you ok? Go eat a burger". Someone said that to me on the street. The nicest... it was so weird because this day I wasn't even feeling good about myself. It was after a long day at ballet school where you just stand in the mirror all day and analyze your body and I was at the point where I didn't want to look at myself anymore because I'm tired of people criticizing my body right now. I was walking home after class and this woman comes up and stops me and tells me "you are beautiful, you have a beautiful face" and I was like 'thank you' and then she walked away.
What are you really bad at? What are you really good at?
I'm really bad with getting my things together when I'm in a rush, like collecting my mind when I have to leave. I love post production, whenever you make something - like a video or something - the editing of it is my strong point.
Where is your favorite place to eat in New York?
Hands down, Ivan Ramen in the Lower East Side.
Best place to see a dance show?
ABT!!!
Best place to take a selfie?
Ooo the best place to take a selfie is definitely outside of The Break. I love the blank colorful walls surrounding the building.
What are your favorite Instagram accounts?
@asmr.meth, @elonmusk, @louisvuitton
Best place to party?
My favorite place in the city to party is the rooftop of Public Hotels on Thursdays.
Where is the best place to escape the city?
The best place to escape the city is Brooklyn, or if you're feeling super adventurous, taking the ferry to Staten Island.
What are your travel essentials?
My Vetements hoodie, Origins sunscreen facial moisturizer, Apple airpods and platform Dr. Martens.
What's your favorite meme right now?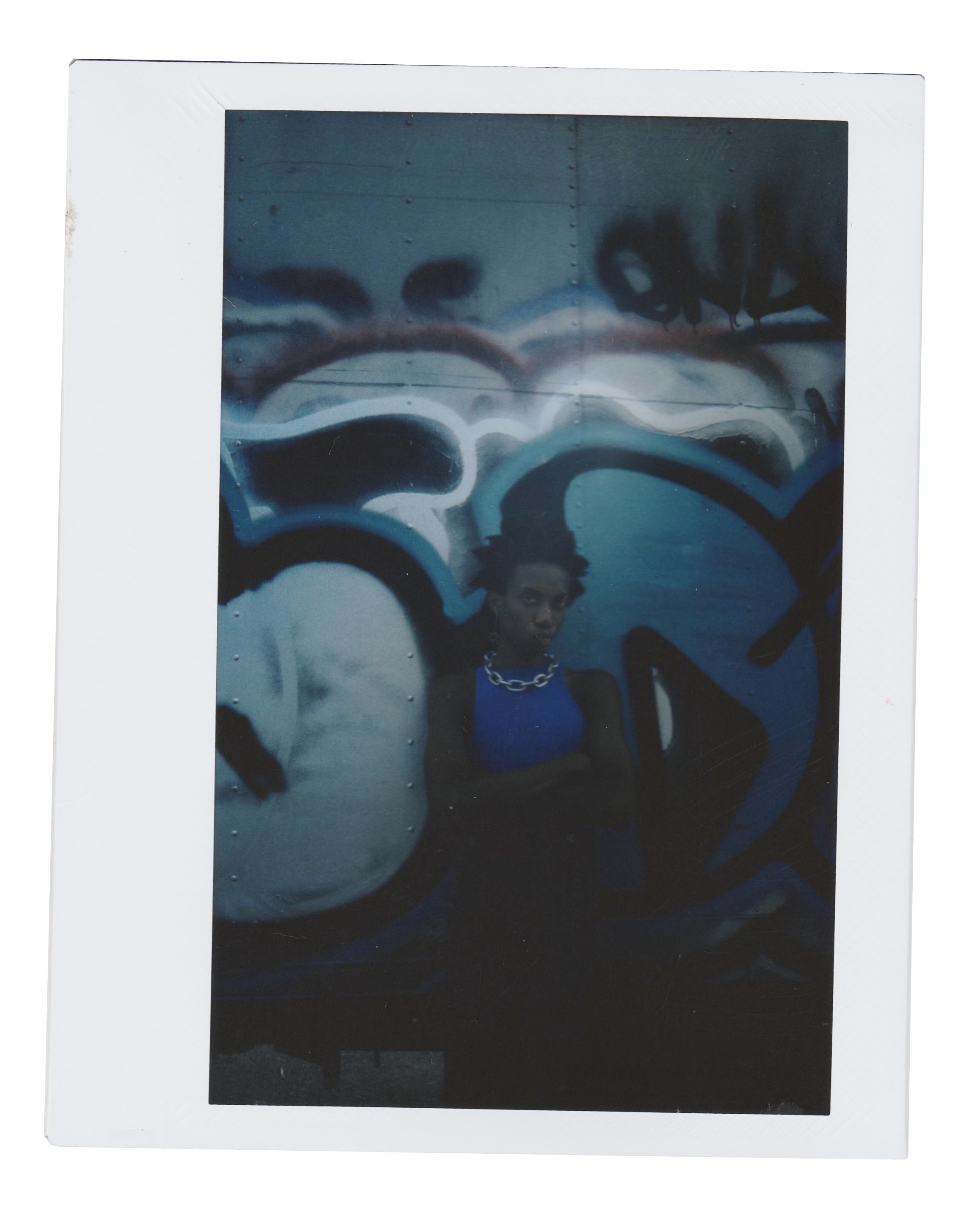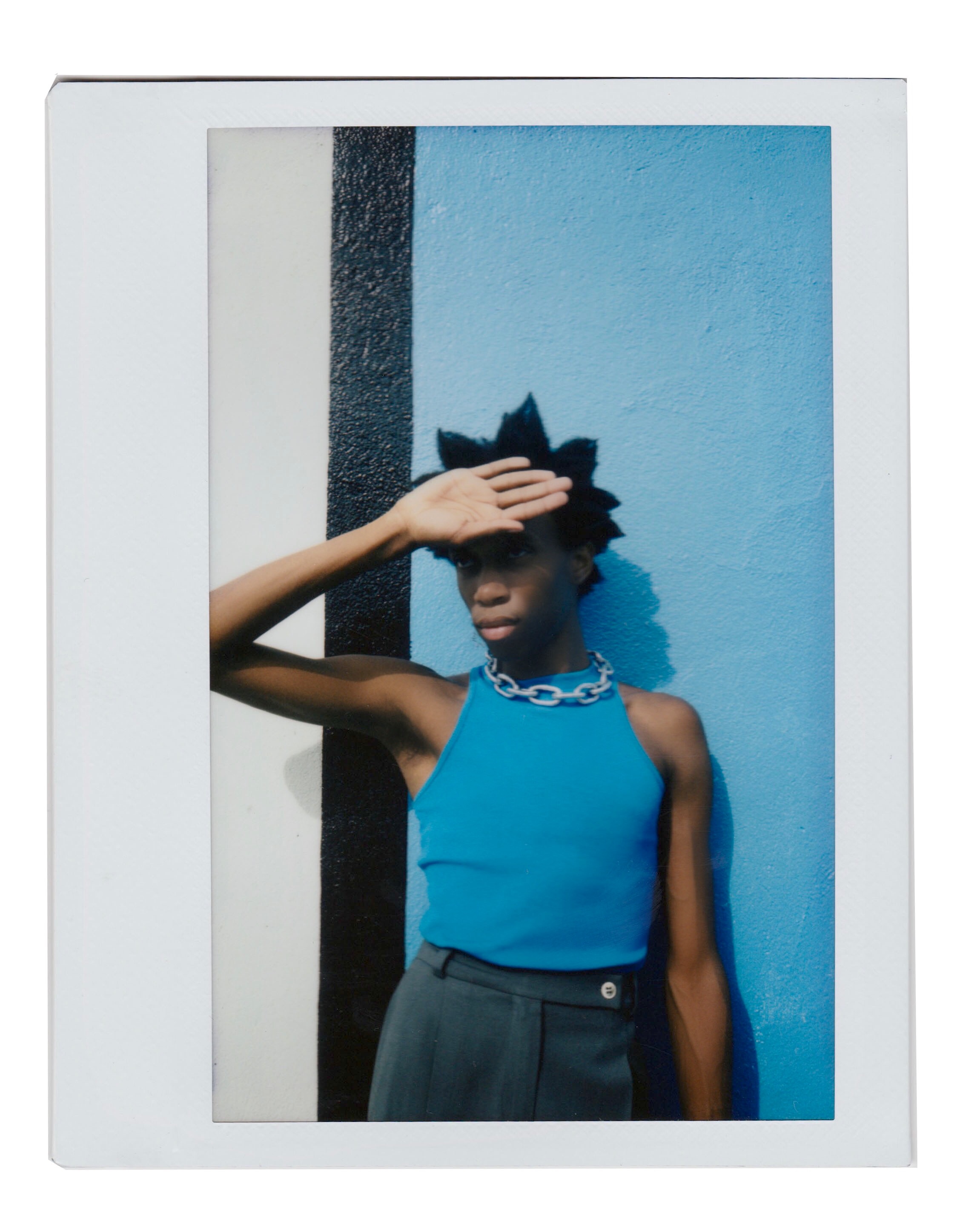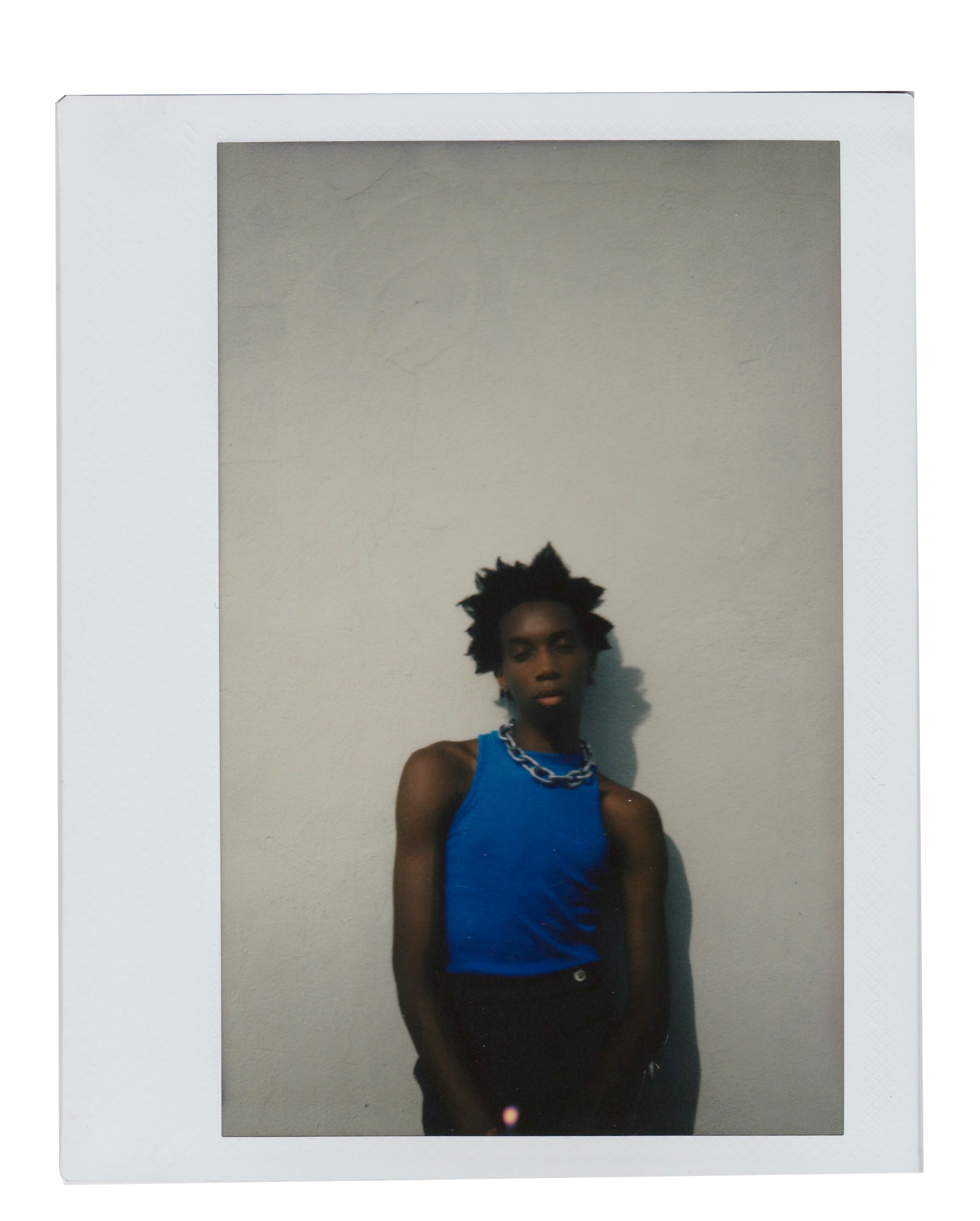 PHOTOGRAPHY BY HANNAH RICHTMAN AND SARAH FREY