Closet Tour: Nicole Glickman
I met Nicole about a year ago when I moved to New York. At the time, I didn't have many friends when I moved to the city. So one of my friends from California suggested I hang out and get to know Nicole. She gave me her Instagram and phone number, and without question I texted her. Here we are, one year later and I can whole-heartedly say she is one of the coolest girls I have ever met in New York. Nicole is a grad from The Fashion Institute of Technology with a major in Fashion Business Management. At the moment she works at Fox & Fawn in Brooklyn as a buyer.
Not only is her closet amazing, but her cozy apartment in Williamsburg has the perfect landscape view that looks out onto the East River and the Manhattan skyline. I could spend hours going through Nicole's beautifully color coded wardrobe and learning about each vintage piece that she owns, each with its own special story. I had the pleasure of spending the afternoon with her and take in everything she had to share.
Name: Nicole Glickman

Age: 23

Horoscope: Ooh you know I love astrology. Scorpio Sun, Aquarius Rising, Cancer Moon.

Hometown: Fort Lauderdale, FL
What does your ideal day in New York consist of?

Weather permitting, I love spending the day with friends in Central Park. I'm able to think clearly whenever I'm there. We usually take the train to Columbus Circle, grab a bunch of food from Whole Foods and then pick a spot in the park to occupy for hours. I recently discovered the Conservatory Garden at 104th St. and am enamored by it. Upon entering, it feels as though you have transported to France.
 
What are your current 3 songs or album you've been listening to a lot lately?

The Moonlandingz released their first album, Interplanetary Class Classics, earlier this year and I can't even tell you how many times I've listened to it since then. It's strangely brilliant.
Your favorite time of the day?

Sunset

What is the best thing you ever thrifted?

My 60's floral printed pantsuit. Everyone should be sick of seeing me wear it so often, but it's so good- that they can't be!

Is there a certain person who influenced your style?

A boy. Why is it always about boys? I've thrifted since high school, but a stylish boy that I used to know taught me about authentic vintage clothing, and that's when my real interest piqued. Thanks for that! My favorite decade for fashion is the 1970's, with a focus on David Bowie and Anita Pallenberg. There's something about the way music and fashion came together during that time. Today, everyone seems to wear the same thing, but I do keep an eye on Florence Welch's style choices.
What is your favorite brand/designer?
I'm a sucker for anything Gucci right now. This may change as the fashion cycle continues to shift into an 80's vibe. I also would love to own a Molly Goddard tulle dress.
What is your approach to your beauty routine?
The older I get, the more my beauty routine has focused on skincare rather than makeup. I'm lucky to live so close to Credo, which sells the best in organic skincare. I'm eager to try it all! My bathroom cabinets look like a beauty store. For makeup, I usually wear some mascara, lipstick, and lots of cream blush. My current favorite brands are Milk Makeup, RMS and MAKE. I like products that you can put on with your fingers, like lip & cheek combos.
What are you currently reading? If you aren't reading anything at the moment, what is your favorite book and why?
I have a bad habit of reading multiple books at the same time, but I've currently put a hold on reading any other books to finish "The Death of Bunny Munro" by Nick Cave.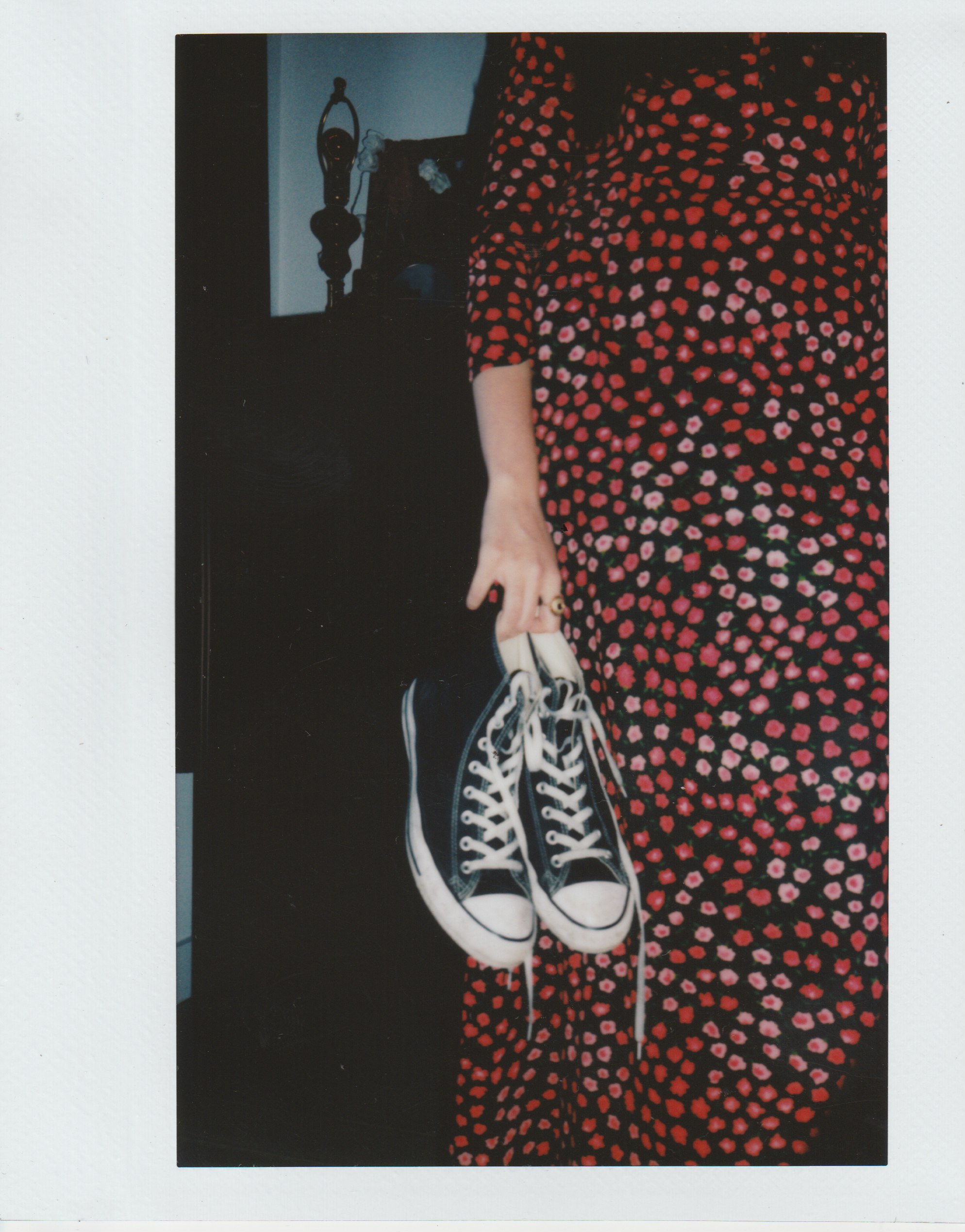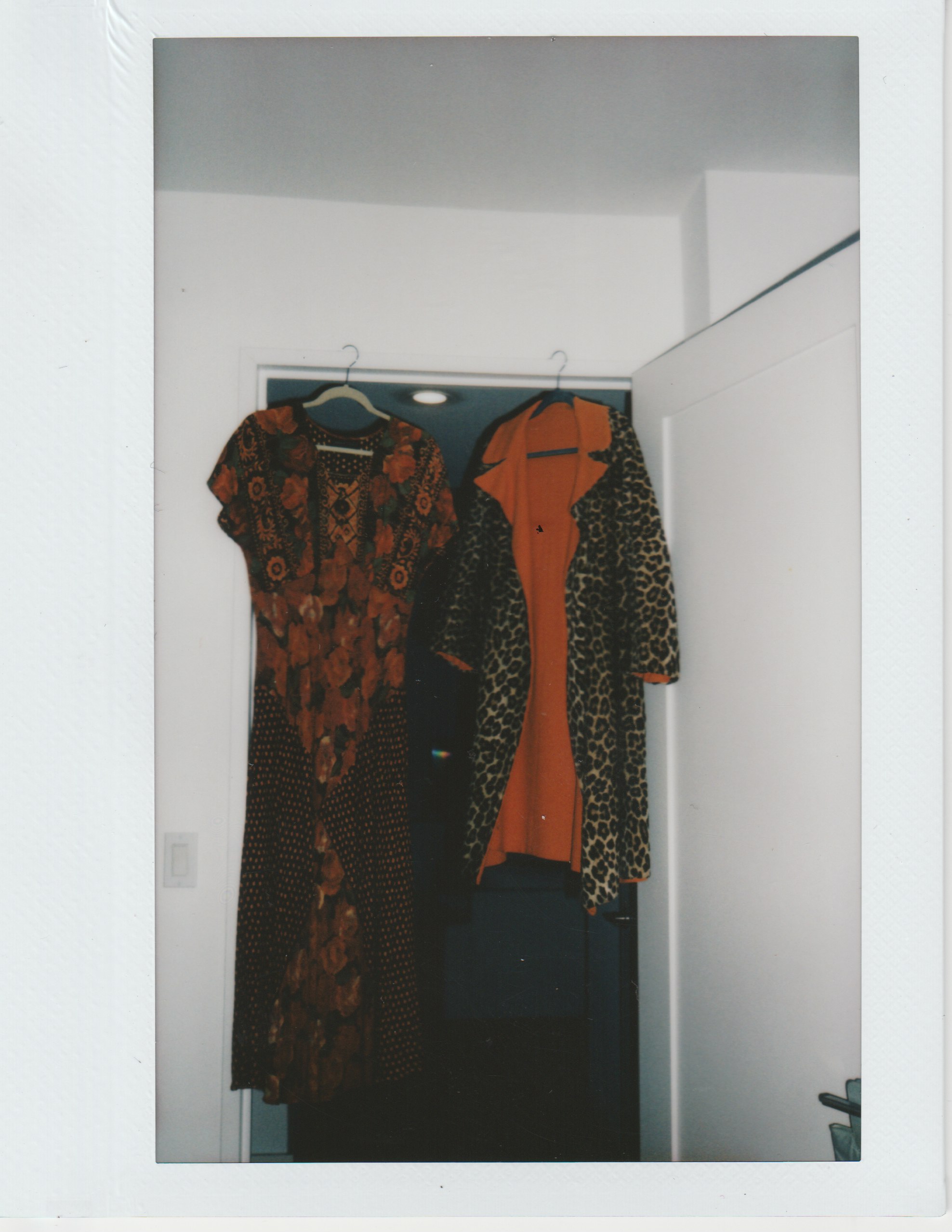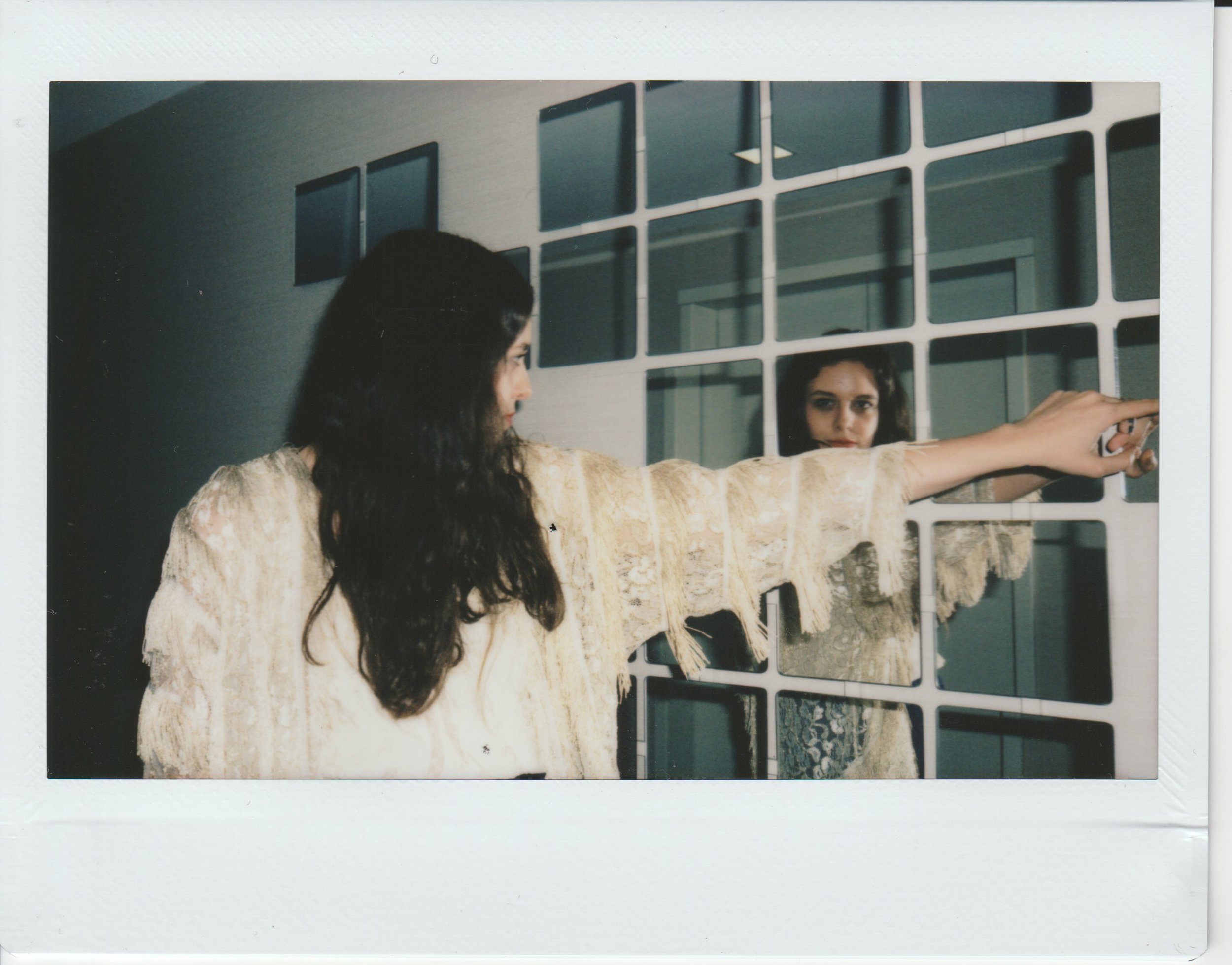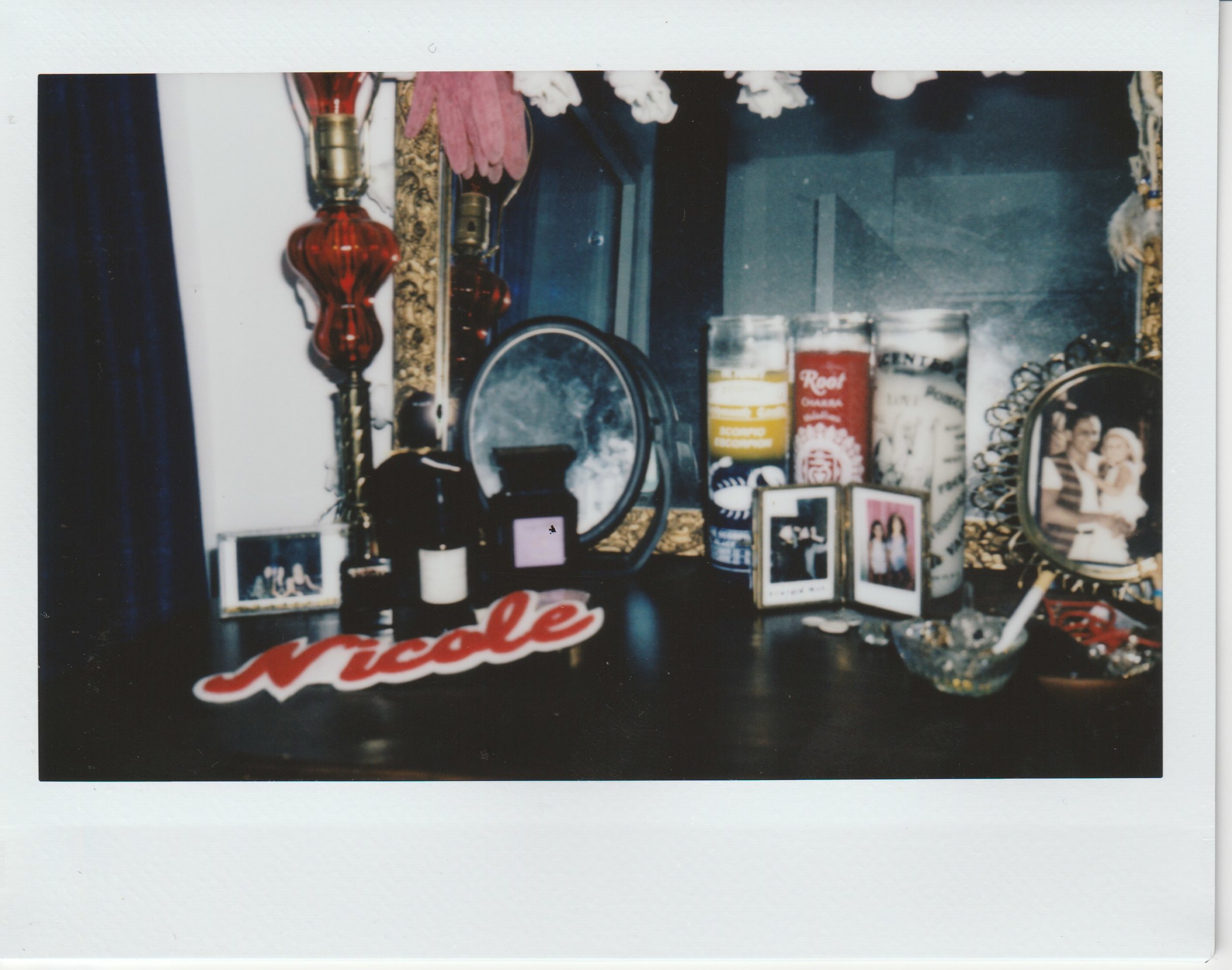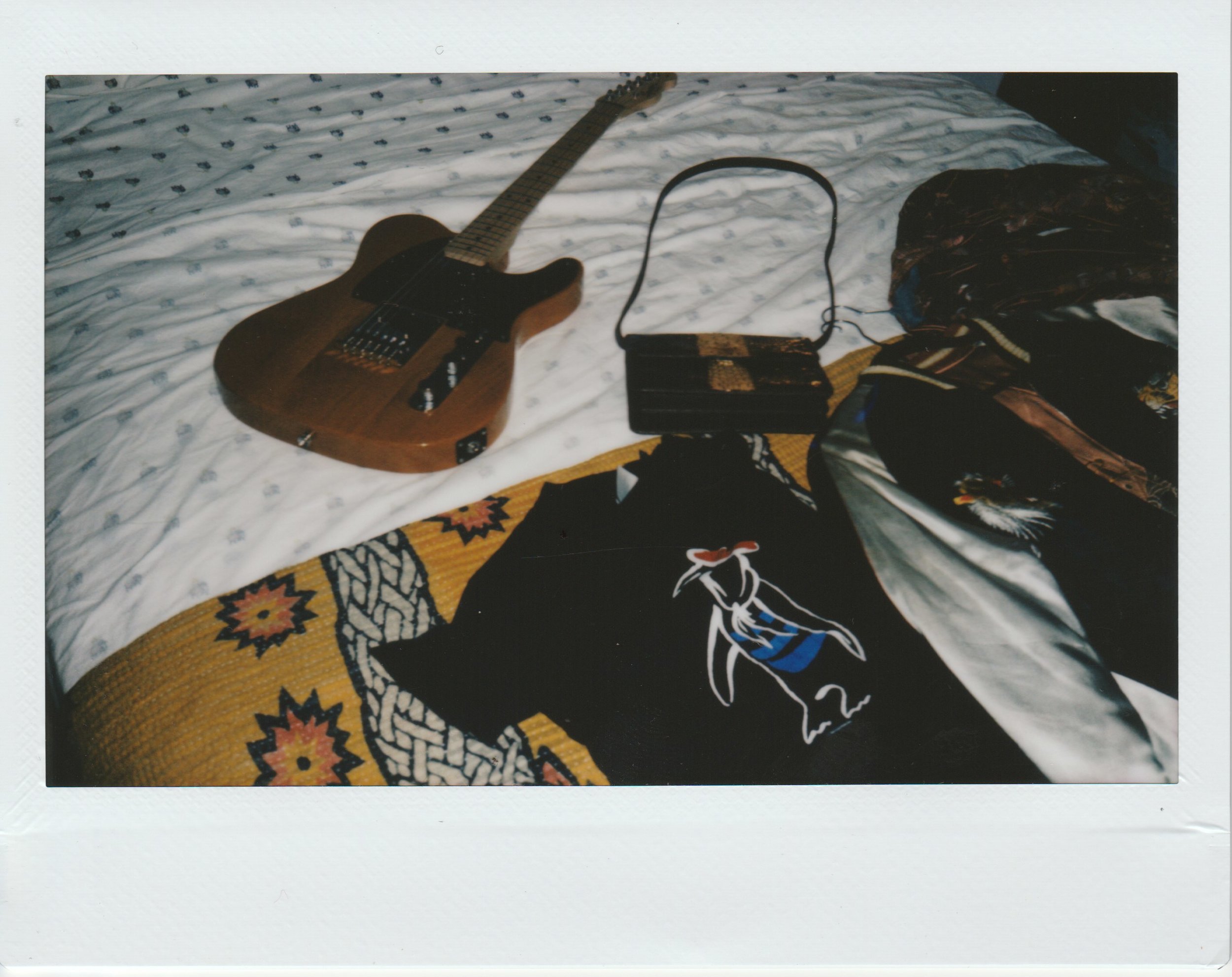 Spring/Summer or Fall/Winter?
Fall/Winter, for sure! I'm all about the outerwear.
Dress or pants?
Pants, which usually means vintage flares.

Denim or Leather?
Agh, denim.
 
Bags or shoes?
I have such large feet that my shoe options are at the minimum, so by default, I'm a purse gal.
 
Print or color?
I used to be so drawn to printed pieces, but lately I'm really feeling monochromatic looks (insert recent photos of HAIM and Solange). I'll go with color! Red, especially.